ET 101.net is a source for other-dimensional news happening right here on Earth. In this section you can find ET and other-dimensionally related articles, news, and events.
Be sure to sign up for our ET101 Newsletter, on the right, to never miss an update. We'll only send important news and updates on occasion. All your contact info is kept private with us and never sold or shared with anyone else.

I Will Blend No More Forever
Part 1 | Part 2 | Part 3 | Part 4 | Part 5
Follow Diana Luppi, Author, as she shares the unexpected events that led her to write the classic and profound ET101 – The Cosmic Instruction Manual
Available in French here / Disponible en français ici
Je Ne Me Fondrai Plus Jamais Dans La Masse
Partie 1 | Partie 2 | Partie 3 | Partie 4 | Partie 5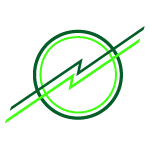 ATTENTION PLEASE
ACHTUNG BITTE
ATTENTION S'IL VOUS PLAÎT
ATENCIÓN POR FAVOR
ATTENZIONE PREGO
The resurgence of E.T. 101 continues and the English audio edition is scheduled for production in May, 2017. Our request for an Audio Recording Studio in the greater metropolitan area of the Four Corners, USA, has manifested. Thanks !
Please meet our longstanding German translator of ET 101.
___________________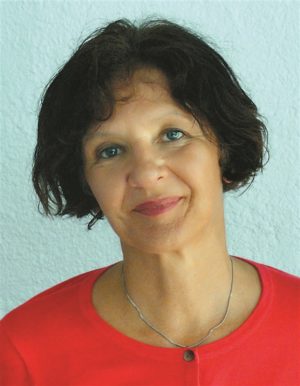 Meet Dagmar Neubronner: (German translator / Deutscher Übersetzer)
Dagmar Neubronner übersetzte ET101 bereits 1995 ins Deutsche, damals noch als als freiberufliche Übersetzerin unter ihrem Mädchennamen Dagmar Kreye für den großen deutschen "Zweitausendeins"-Verlag.  Später gründete sie ihren eigenen ganz kleinen Verlag. Nachdem die deutsche Ausgabe  jahrelang vergriffen war, erhielt Diana Luppi die Buchrechte zurück, und Dagmar kaufte die Rechte für eine deutsche Neuveröffentlichung. Sie produzierte auch ein deutsches Audio-Buch.
Dagmar hatte bereits Übung mit dem Satz "In Rom so handeln wie die Arkturier" Ihre beiden Söhne wuchsen als Freilerner auf (in Deutschland streng verboten), und sie musste sogar eine Weile im französischen Exil leben, um einem Verlust des Sorgerechtes für ihre Kinder vorzubeugen. zusätzlich zu ihrem kleinen Verlag leitet sie heute die deutschsprachigen Fortbildungen des Neufeld Institutes (Vancouver B.C., Kanada), um Eltern und Erwachsenen insgesamt den Zugang zu ihrer ursprünglichen Intuition zu erleichtern. Die Kinder lernen, sichere Beziehungsbindungen einzugehen und können ihr volles Potenzial leichter entfalten – sei es menschlich, komisch oder beides. Dagmar führt und gibt auch viele Interviews und Vorträge über kindliche Entwicklung und andere Themen. — Dagmar Neubronner
___________________
Dagmar Neubronner translated the German edition of ET 101 as a free-lance translator in early 1995, for the big German publishing house "Zweitausendeins", under her maiden name Dagmar Kreye. Later, she founded her own tiny publishing house after the German edition had been out of print for several years. The publishing rights had returned to Diana Luppi and Dagmar bought the rights to republish it in German. She also produced a German audio-book.
Dagmar was already versed with "when in Rome, do as the Arcturians".  She had unschooled her two sons (strictly forbidden in Germany) and even had to go into French exile for a while to prevent the loss of custody of her children. In addition to her tiny publishing house, she now leads continuing education of German language for the Neufeld Institute (Vancouver, B.C.) helping parents (and adults) to return to initial intuition regarding their children. The children learn to develop safe relationships and can more easily, fully unfold their potential – be it human, cosmic or both. Dagmar also does many interviews and lectures about child development and other issues.— Dagmar Neubronner
___________________
Still in Search of:
Italian Editor, fluent in both Italian and American.
("The King's English is not the King's. It's a joint stock company, and Americans own most of the shares." – Mark Twain)
Print-on-Demand pre-publication assistance.

___________________
Thank You / Merci !
We wish to thank Emmanuel Peltier, the translator of the French Edition of E.T. 101 for his continued valiant effort in also translating "I Will Blend No More Forever", available on this website here.
___________________
Nous souhaitons remercier Emmanuel Peltier, traducteur de l'édition française de E.T. 101 pour son effort courageux continuant d'avoir également traduit « Je Ne Me Fondrai Plus Jamais Dans La Masse », disponible sur ce site ici.
___________________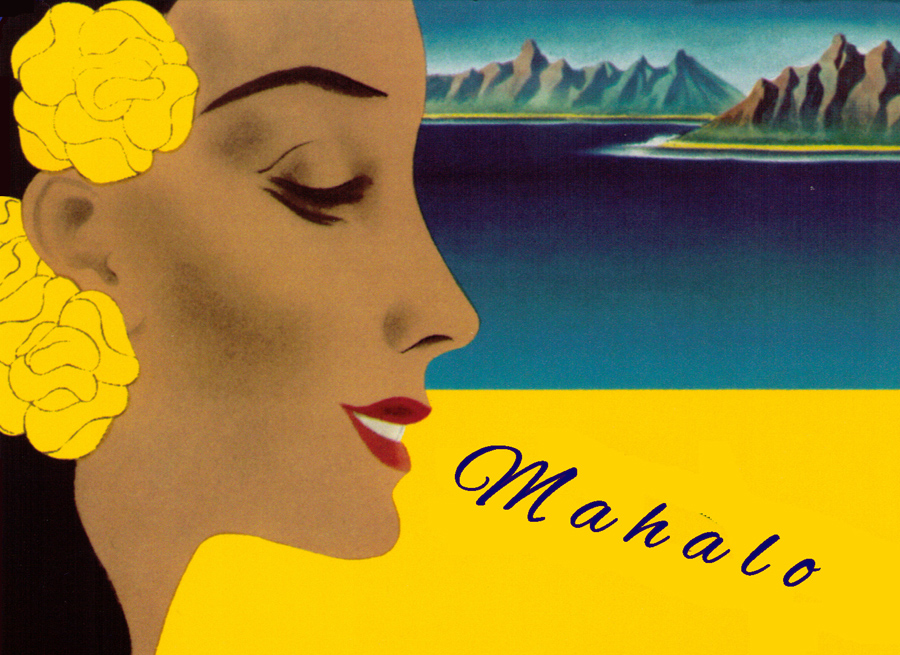 We also wish to thank the Hawaiian Islands for lending us a French Editor. Thank you very much, Hawaii and Madeleine Evans, our French Connection in Maui !
___________________
Aussi nous également remercier les îles hawaïennes de nous avoir offert un éditeur français. Merci beaucoup, Hawaii et Madeleine Evans, notre connexion français à Maui !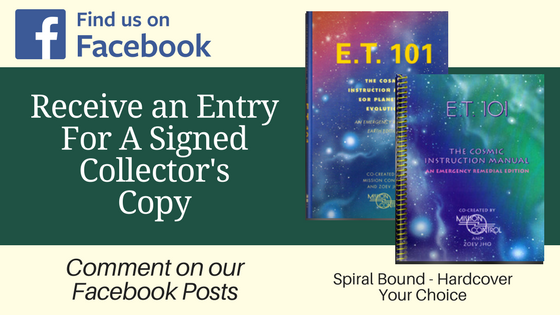 Our New Facebook Page
Be sure to like our new Facebook page and share with your groups and friends. We'll be posting some of your favorite quotes from the book, sharing news and updates and connecting you with other ET's.
ET 101 Group
We've also created a private group for fans of ET 101 to gather and share. Just ask to join the group by visiting our link below.
Join our Facebook Group

Win A Signed Collector's Copy
Join us on our Facebook pages, comment on any of our posts and get an entry to win a Signed Collector's Copy of the classic ET 101 – The Cosmic Instruction Manual.
From now until 5/31/17 at 7 pm EST, comment on any of our Facebook posts for an entry to win a signed Collector's Copy.
Here's what you can do to get an entry-
Comment on any of our posts on our page before 5/31/17
Receive one entry for each comment.
Winner will be randomly chosen on 5/31/17 and announced on our page.
We appreciate all Likes & Shares too, but they are not required for an entry!
Eligibility for entry:
NO PURCHASE IS NECESSARY TO ENTER OR WIN. A PURCHASE DOES NOT INCREASE THE CHANCES OF WINNING.
Eligibility: You must be 18 years of age or older as of the date of entry. Open to everyone, and is void where prohibited by law.
Campaign Period: Entries will be accepted online starting on 5/1/17 and ending 5/31/17. All online entries must be received by 5/31/17 at 7 pm EST.
How to Enter:  Go to- Our ET 101 Facebook Page. Post a comment on any of our existing posts on our page.  We appreciate all comments, but let's keep them reasonable and on the topic of ET 101. Feel free to share the love of the book or tell us your experience of reading ET 101.  Only person comments will be counted as an entry. Facebook groups or other business page comments are not qualified for an entry.
Prizes: The Winner will receive a signed Collector's Edition of ET 101 – The Cosmic Instruction Manual in their choice of Hardcover or Spiral Bound edition. Actual/appraised value may differ at time of prize award. The prize is nontransferable. Any and all prize-related expenses, including without limitation any and all federal, state, and/or local taxes, shall be the sole responsibility of Winner. No substitution of prize or transfer/assignment of prize to others or request for the cash equivalent by Winner is permitted.  Shipping charges will be paid by ET 101 to the winner's home or business address and shipped via USPS media mail (or any reasonable option available to ET101). An address shall be provided by Messenger or in an email to MC@ET101.net. Any duties, taxes or fees imposed by countries for acceptance of package and its contents are the responsibility of the Winner.  Winner will receive verification of shipping and any tracking information which may be available.
Odds: The odds of winning depend on the number of eligible entries received.
Winner Selection and Notification: Winner will be selected by a random drawing under the supervision of ET 101. Winner will be notified on our Facebook page with an announcement posted shortly after the contest ends on 5/31.17 at 7pm EST.
ET 101 shall have no liability for Winner's failure to receive notices due to any security settings or for Winner's provision of incorrect or otherwise non-functioning contact information, or loss of internet connection, etc. to check notice of Winner. If Winner cannot be contacted, is ineligible, fails to claim the prize within 10 days from the time award notification was posted, the prize may be forfeited and an alternate Winner selected. Receipt by Winner of the prize offered in this Campaign is conditioned upon compliance with any and all federal, state, and local laws and regulations.
The Campaign hosted by ET 101 is in no way sponsored, endorsed, administered by, or associated with Facebook.