ET 101.net is a source for other-dimensional news happening right here on Earth. In this section you can find ET and other-dimensionally related articles, news, and events.
Be sure to sign up for our ET101 Newsletter, on the right, to never miss an update. We'll only send important news and updates on occasion. All your contact info is kept private with us and never sold or shared with anyone else.

I Will Blend No More Forever
Part 1 | Part 2 | Part 3 | Part 4 | Part 5 | Part 6 | Part 7 | Part 8 | Part 9
Follow Diana Luppi, Author, as she shares the unexpected events that led her to write the classic and profound ET101 – The Cosmic Instruction Manual
Available in French here / Disponible en français ici
Je Ne Me Fondrai Plus Jamais Dans La Masse
Partie 1 | Partie 2 | Partie 3 | Partie 4 | Partie 5 | Partie 6 | Partie 7 | Partie 8 | Partie 9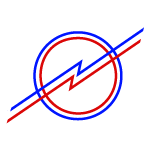 ATTENTION PLEASE
ACHTUNG BITTE
ATTENTION S'IL VOUS PLAÎT
ATENCIÓN POR FAVOR
ATTENZIONE PREGO


>>>>>>>>>>>

תשומת לב בבקשה
________

In Search of:
Patron wanted, a very generous one! (We have many projects waiting in the background.)
Someone please apply.
_________

NOTICES – Please Read
Ooops. Some people who recently subscribed to our mailing list were accidentally deleted. If you are reading this Newsletter, thought you were subscribed, but never got this Newsletter, you may be one of the casualties. Please re-subscribe. I promise not to eradicate you again. – DL
and…
If you have an AOL or Roadrunner email address, be advised that our official newsletter emailings are being kicked back by these companies. You may either subscribe to our newsletter with an alternative email address if you have one, or we will continue to deliver your newsletter via another account, albeit a little late, until this issue is solved.
If you are having any problems, please contact our email administrator at mc@et101.net.
Thank you!

_________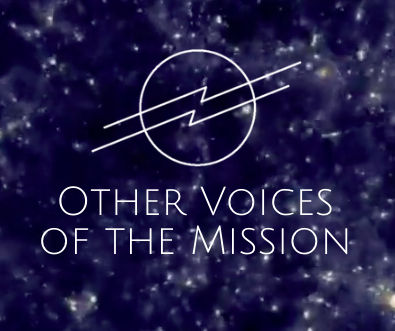 Announcing Other Voices of the Mission
Years ago, in conversation with an ET working on a similar mission to this planet, but not exactly the same one I work with, said the following to me: "Our alliance, whose staff numbers more than the entire population of this planet, only approaches civilizations that are on the verge of birthing into consciousness, as this planet is doing now." He went on to very matter-of-factly state that although their resources in technological skills and knowledge are vast, they always make first contact with their artists; not their physicists, engineers, organic scientists or mechanics….
_________________
Announcement / Annonce

Emmanuel Peltier, the translator for the French edition of  ET 101  and also for the continuing story, Je Ne Me Fondrai Plus Jamais Dans La Masse, is currently involved in the publication of his own book, La Lutte… ou le retour à la Vie.
Emmanuel's description of his new book:
My book is a sharing of my personal journey since 2011, a sharing of my understanding of life and its purpose. The aim is to help people to grasp some simple facts about how they feel, react, think, and how to make the most of this in their everyday life – simple facts that should be learned during childhood, but which are definitely not. The main topics covered are beliefs, emotions, thoughts, ego and love. This book, La Lutte… ou le retour à la Vie, is my contribution to the great awakening movement that is currently occurring on the planet. It is a tool to help people to keep their heads above water and to take their first steps on their own Path….—  Emmanuel Peltier 
For more information on this book, or how you may help, please go to  Emmanuel's website.
_________________
Emmanuel Peltier, le traducteur de l'édition française d'ET 101  et également de l'histoire qui se poursuit,  Je Ne Me Fondrai Plus Jamais Dans La Masse, se concentre actuellement sur la publication de son propre livre,  La Lutte… ou le retour à la Vie.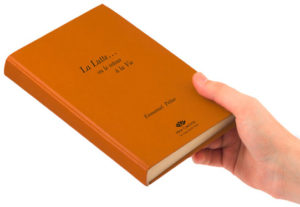 Description d'Emmanuel de son livre:
Ce livre est un partage de mon cheminement personnel commencé en 2011, un partage de ma compréhension de la vie et de son  but. L'objectif est d'aider les lecteurs à appréhender certains faits sur leur façon de ressentir, réagir, penser, afin de savoir comment en tirer le meilleur parti dans leur vie de tous les jours. Des concepts simples qui devraient être appris durant l'enfance, mais c'est loin d'être le cas pour la majorité d'entre-nous. Les thèmes principaux abordés sont les croyances, les émotions, les pensées, l'ego et l'amour. Ce livre,  La Lutte… ou le retour à la Vie  est ma contribution au grand mouvement d'éveil de conscience qui a lieu actuellement sur la planète. C'est un moyen d'aider les gens à sortir la tête de l'eau et à faire leurs premiers pas sur leur propre Chemin…   –  Emmanuel Peltier 
Pour plus d'informations sur ce livre, ou sur les moyens d'y contribuer, merci de vous rendre sur le site Web  d'Emmanuel.
_________________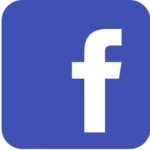 ET 101 Facebook Book Page in English
ET 101 Closed Group on Facebook
___________
Now Available: ET 101 Facebook Page in French – Emmanuel Peltier, moderator.
La page de ET101 est maintenant également disponible en français :
ET 101 Facebook Page en français – animée par Emmanuel Peltier.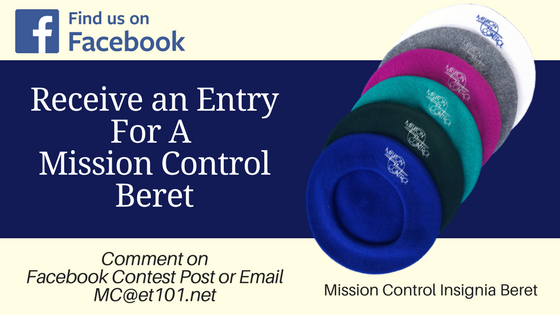 Win an entry for a Mission Control Beret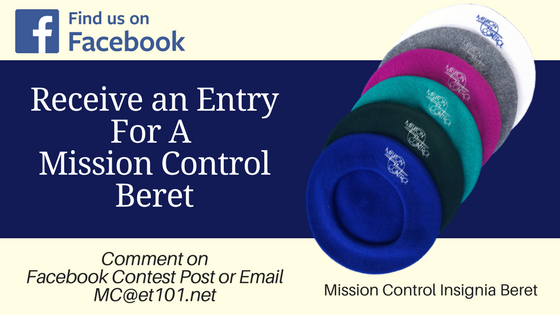 Email us your favorite 1 line quote from ET 101 or join us on our Facebook page to comment at our contest post and get an entry to win a Mission Control beret.
From now until 8/31/17 at 7 pm EST, comment on our Facebook contest post or email us with your favorite 1 line quote from ET 101: The Cosmic Instruction Manual for an entry to win.
Here's what you can do to get an entry-
Like Our ET 101 Page

and comment on our contest post with your favorite 1 line quote or send us an email with your 1 line quote to mc@et101.net before 8/31/17
Receive one entry for each quote comment or email submitted.
Winner will be randomly chosen on 8/31/17 and announced on our page and newsletter.
We appreciate all Likes & Shares in Facebook too, but they are not required for an entry!
Eligibility for entry:
NO PURCHASE IS NECESSARY TO ENTER OR WIN. A PURCHASE DOES NOT INCREASE THE CHANCES OF WINNING.
Eligibility: You must be 18 years of age or older as of the date of entry. Open to everyone, and is void where prohibited by law.
Campaign Period: Entries will be accepted online starting on 7/20/17 and ending 8/31/17. All entries must be received by 8/31/17 at 7 pm EST.
How to Enter:  Email your favorite 1 line quote from ET 101 or go to- Our ET 101 Facebook Page. Post a comment on the contest post on our page. We appreciate all comments, but let's keep them reasonable and on the topic of the quote from ET 101. Feel free to share the love of the book or tell us your experience of reading ET 101.  Only personal comments will be counted as an entry. Facebook groups or other business page comments are not qualified for an entry.
Prizes: One Winner will receive an insignia beret with our Mission Control logo. Actual/appraised value may differ at time of prize award. The prize is nontransferable. Any and all prize-related expenses, including without limitation any and all federal, state, and/or local taxes, shall be the sole responsibility of Winner. No substitution of prize or transfer/assignment of prize to others or request for the cash equivalent by Winner is permitted.  Shipping charges will be paid by ET 101 to the winner's home or business address and shipped via USPS media mail (or any reasonable option available to ET101). An address shall be provided by Messenger or in an email to MC@ET101.net. Any duties, taxes or fees imposed by countries for acceptance of package and its contents are the responsibility of the Winner.  Winner will receive verification of shipping and any tracking information which may be available.
Odds: The odds of winning depend on the number of eligible entries received.
Winner Selection and Notification: Winner will be selected by a random drawing under the supervision of ET 101. Winner will be notified on our Facebook page and in our newsletter with an announcement following shortly after the contest ends on 8/31/17 at 7pm EST.
ET 101 shall have no liability for Winner's failure to receive notices due to any security settings, email settings or for Winner's provision of incorrect or otherwise non-functioning contact information, or loss of internet connection, etc. to check notice of Winner. If Winner cannot be contacted, is ineligible, fails to claim the prize within 10 days from the time award notification was posted or emailed, the prize may be forfeited and an alternate Winner selected. Receipt by Winner of the prize offered in this Campaign is conditioned upon compliance with any and all federal, state, and local laws and regulations.
The Campaign hosted by ET 101 is in no way sponsored, endorsed, administered by, or associated with Facebook.
Good luck! We look forward to seeing your favorite 1 line quotes.