The Cosmic Instruction Manual
by Diana Luppi ~ Zoev Jho
ANNOUNCEMENT
Yikes ! 

 

Spirit is on the move with this book, yet again.

Why did these people, totally unsolicited, choose to volunteer for this project?  One, an engineer from France; another, a Venezuelan with a background in graphic design and architecture, currently studying Spiritual Psychology in Buenos Aires, Argentina; and a third, an accomplished Rune Reader from the eastern United States who loves reading E.T 101 out loud – all of whom expressed interest and asked permission to make a contribution to the further distribution of E.T 101.

That is a form of magic that only Spirit can arrange
Highlights From ET 101
We prefer to think of ourselves as sacred cowpokes on a sacred cowherd, and our manual as a sacred cowpunching device. We believe that would make this publication more "post new age" than anything.
How you end up classifying this manual is less important than how you end up using it. It is our suggestion that you use it as a tool to awaken yourself, not as a new doctrine to continue to snooze by.

This is Mission Control saying yeeeeeeeeehaw!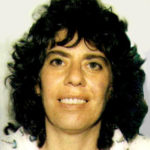 Diana Luppi / ZOEV JHO, wrote the underground sensation, ET101 The Cosmic Instruction Manual, over 25 years ago.  It has created an enormous ripple over the years, and is now making a galactic "comeback".  Translations in many languages are being prepared, as the "new wave" hits the shores.  …Read More About the Author Here